Adjustable Medical Face Shield Plastic Isolation Protective Face Shield For Safety Protection Safety Anti-Fog Dental Visor Protection Face Shield
Product detail
Feedback nu
Adjustable Medical Face Shield Plastic Isolation Protective Face Shield For Safety Protection Safety Anti-Fog Dental Visor Protection Face Shield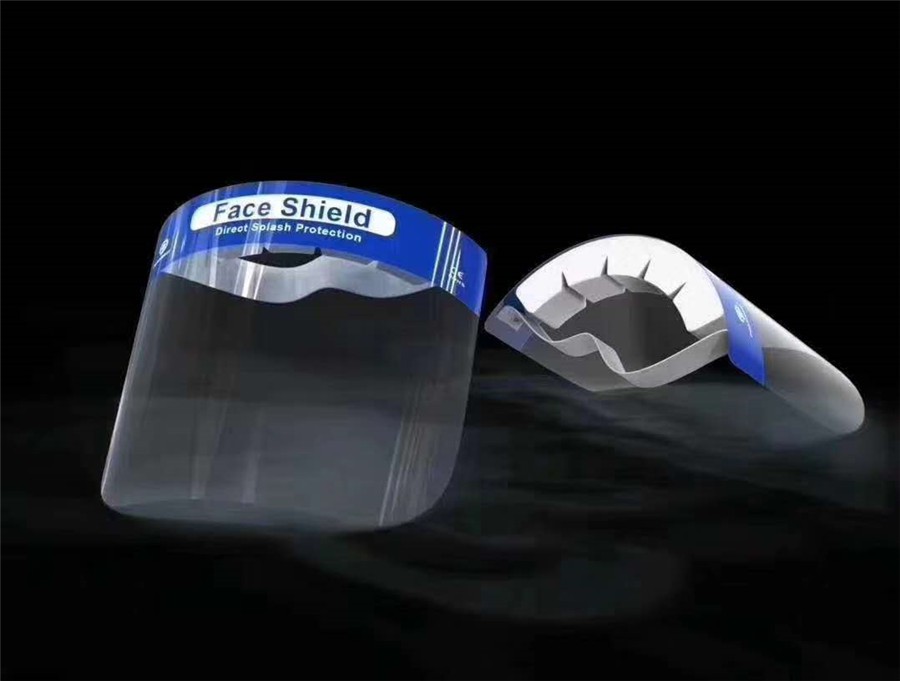 Description
made of clear plastic and providing good visibility to both the wearer and the patient adjustable band to attach firmly around the
head and fit snugly against the forehead, fog-resistant. Completely covers the sides and length of the face.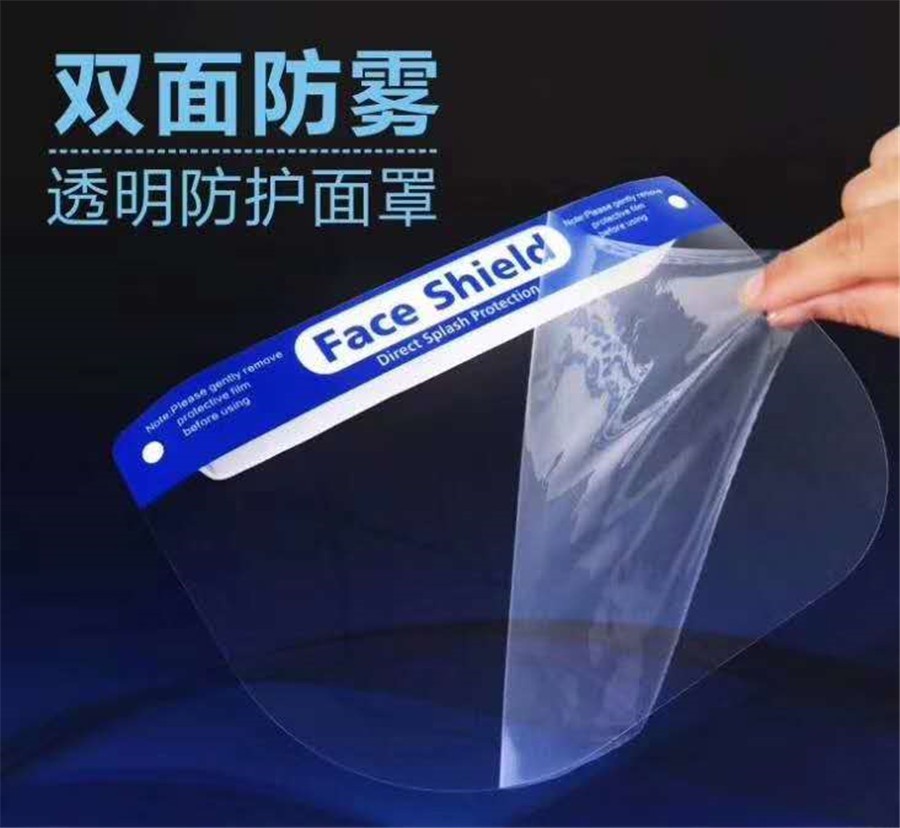 Product Parameters
Type

Medical Goggles

Place of Origin

Guangdong, China

Brand Name

Fervid

Disinfecting Type

Ultraviolet Light

Size

290*215

mm
Kenmerken
With thick sponge

,

make very comfortable




clear high definition anti-fog material


3.

adjustable elastic band


4.

curved design perfectly cover face


5.

Excellent protection against potential contamination from blood pathogens

,

body fluids

,

or harmful chemical splash

.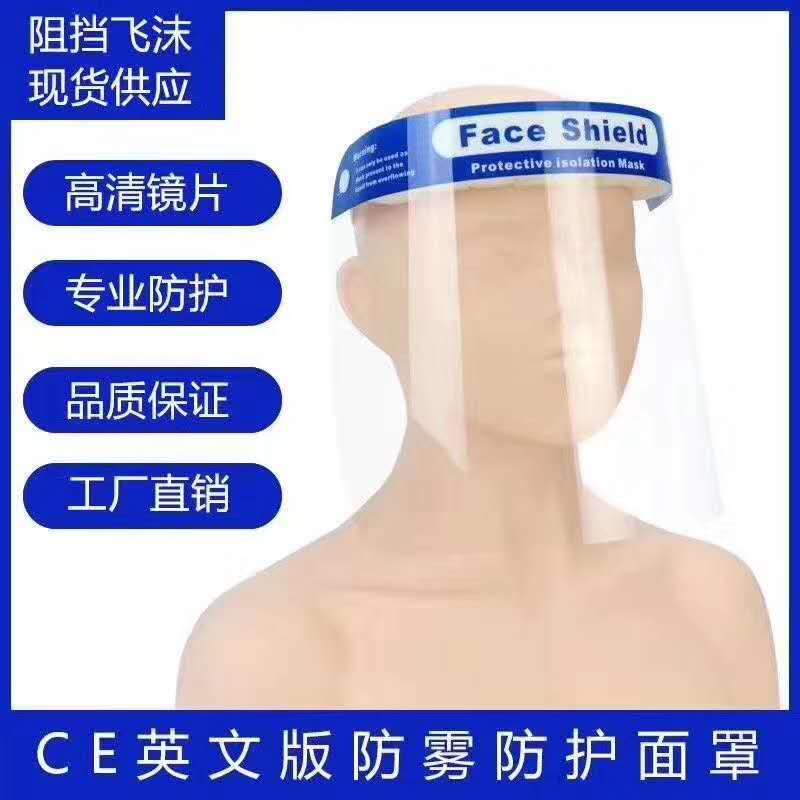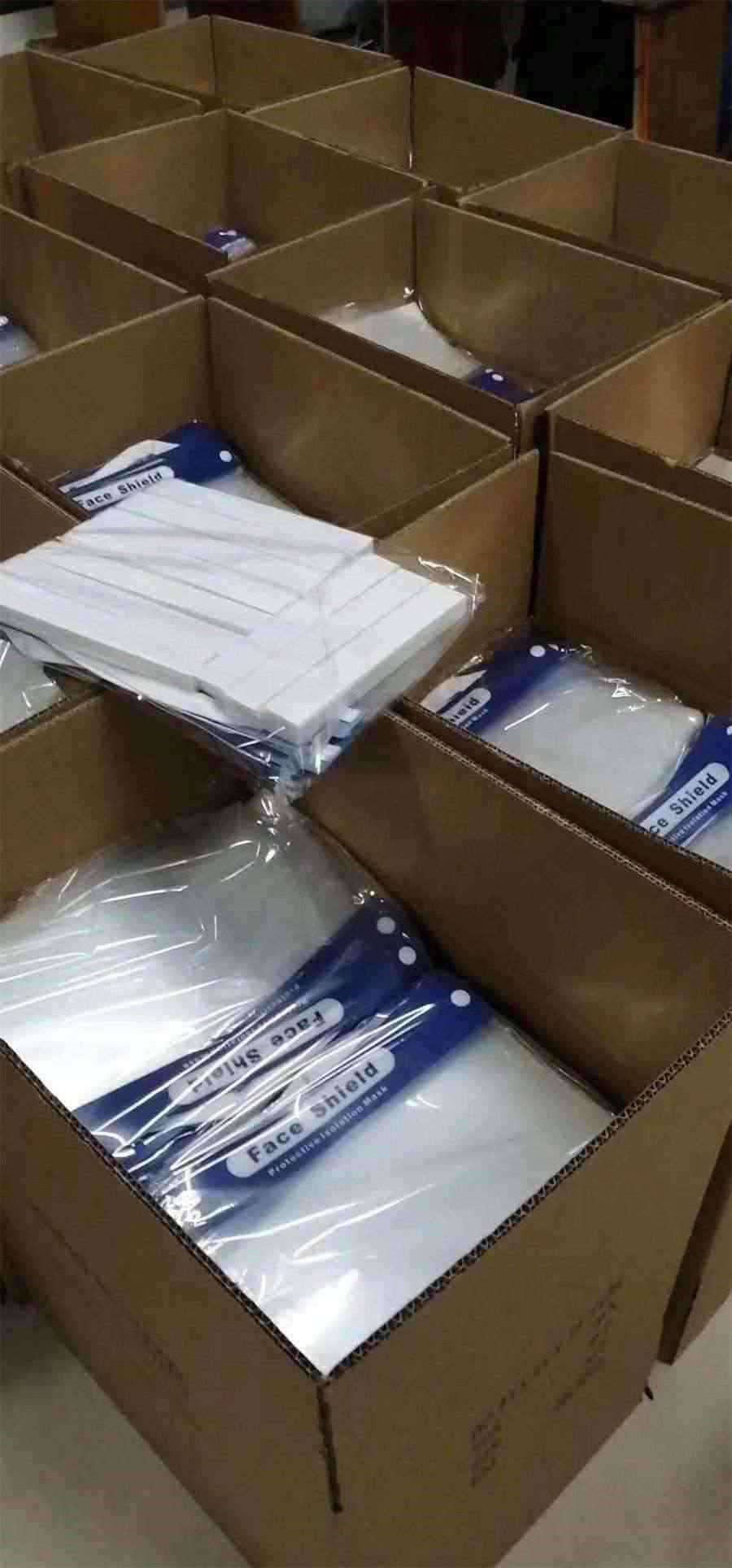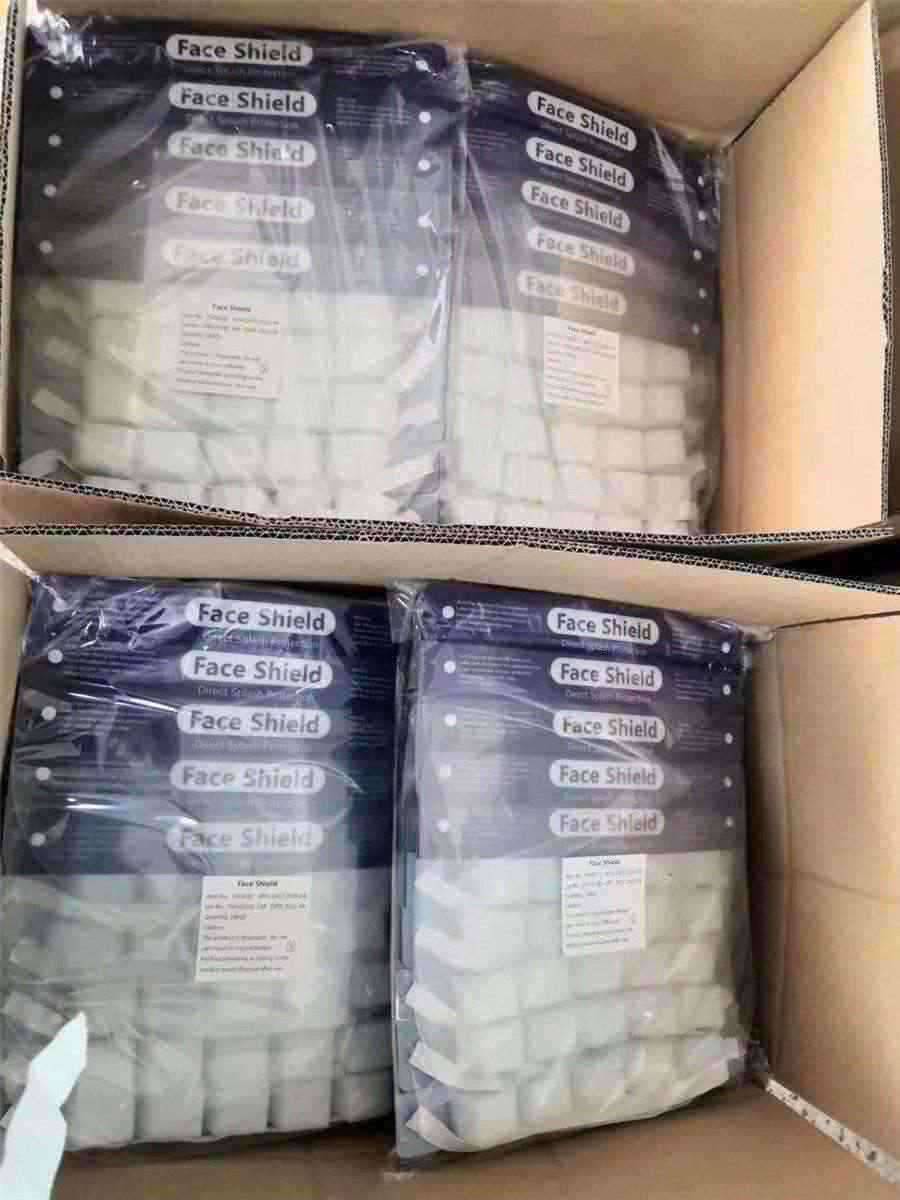 Foshan Ruiniu kledingstukken Co, Ltd. in Nanhai, Foshan City, de provincie Guangdong, China, is a powerful manufacturer specialized
ISO Certified Manufacturer

Professional QA Strictly QualityControl

The qualified rate of multi-layer inspection is

100%.

we succession obtained advanced units of municipal quality benchmarkingfor ten years

Rapid proofing

,

customization

Over

30,000 sets van de output per maand

one-to-oneorder handling service

Comprehensive and mature management system
Safetyand Diversified Logistics Resources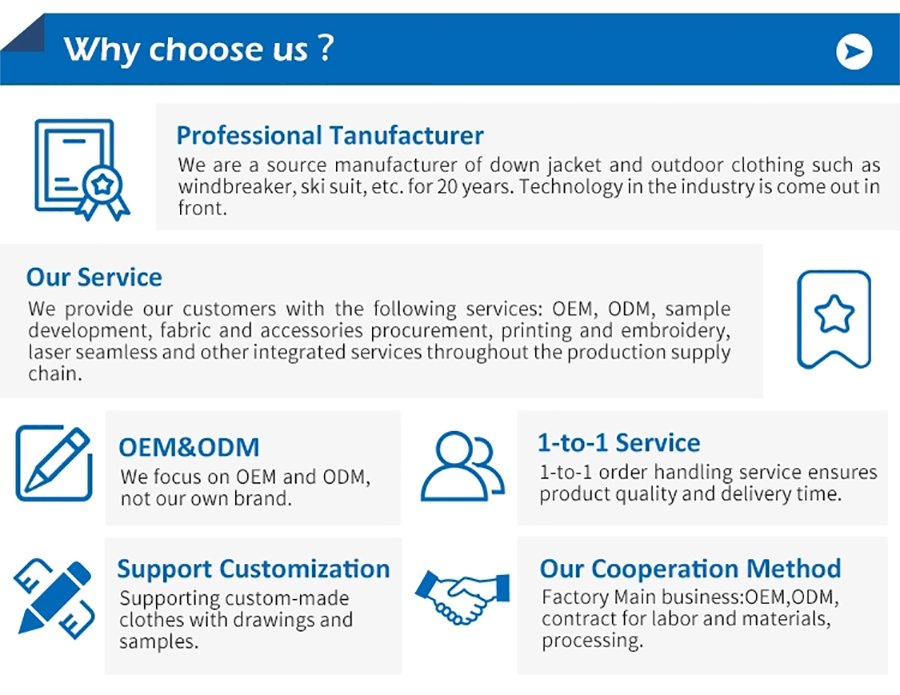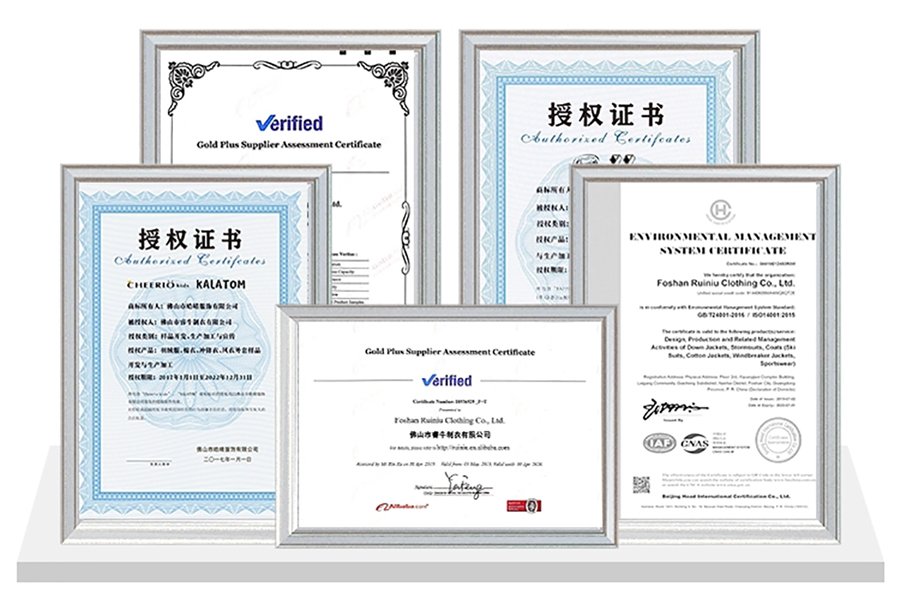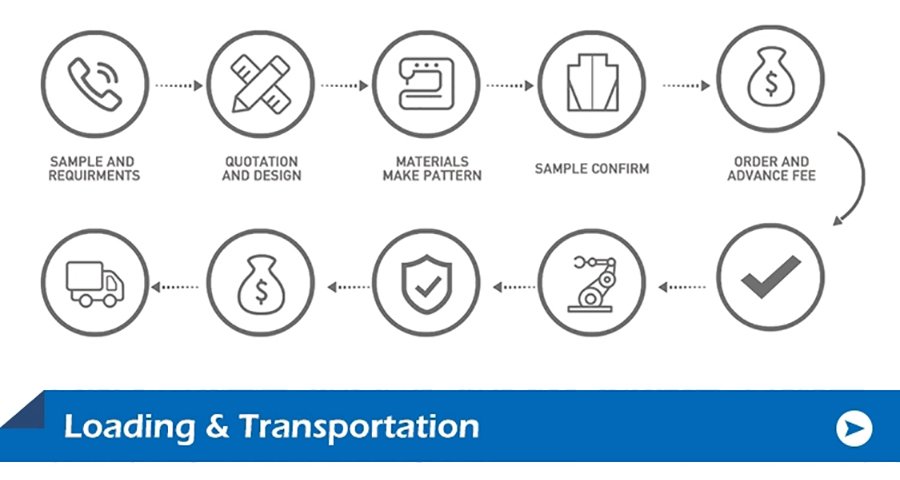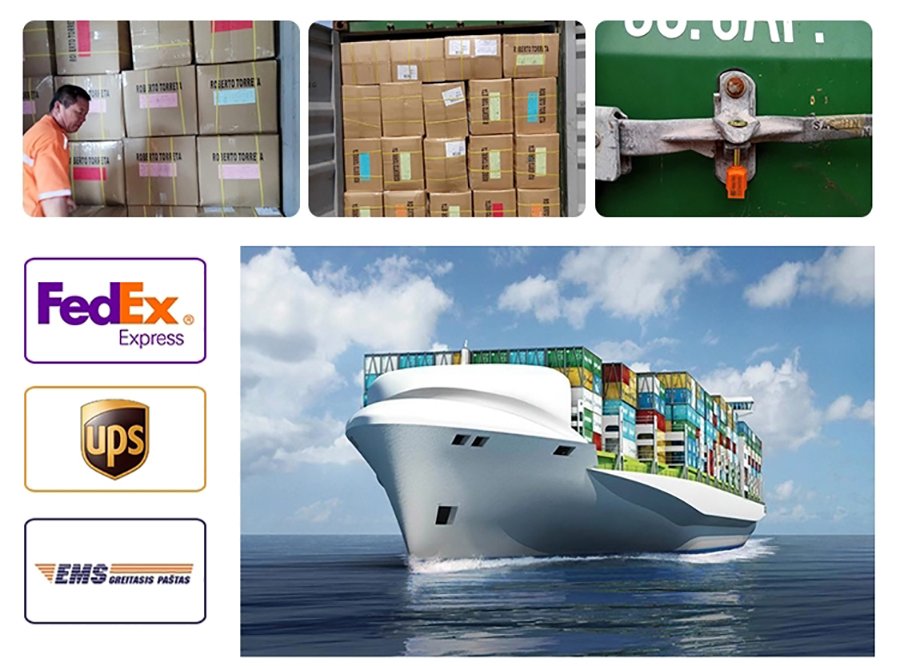 FAQ
1.Bent u een fabriek of handelsmaatschappij?
S-GERT is een professionele donsjack en outdoor kleding fabrikant, met eigen fabrieken in Foshan. opgericht in 2002, hebben we de productie van hoge kwaliteit kleding voor meer dan 20 jaar.
2.Kunt u aanpassen van de producten?
Ja, kunnen we onze kleren aan te passen aan onze customers'needs. We hebben een patroon meester met 30 jaar werkervaring.
3.Kunnen we ons eigen logo of ontwerp?
Ja, jij kan. U kunt contact met ons op voor de details.
4.Hoe zit het met uw MOQ?
Onze MOQ is 300 stukken.
5.Welk merk rits gebruik je voor deze hardshell jas voor mannen?
We maken gebruik van eerste kwaliteit YKK en SBS merk rits, die kan worden gebruikt voor duizenden malen.
6.Kan ik een jas monster controlekwaliteit? Is er een vergoeding voor?
Voordat u de bestelling plaatst, monster kosten vereist, indien bestelling wordt bevestigd, pre-productie sample is gratis voor u.
7.Hoe kan ik garanderen voor mijn hoogwaardige goederen en mijn betaling?
Wij steunen deal via Alibaba Trade Assurance System en meld formeel contract op Alibaba met volledige bescherming voor uw bestelling.
8.Wie kan ik contact opnemen als ik een probleem heb?
U kunt onze winkels te verzamelen en neem contact met ons op via Alibaba. U kunt ook contact met ons op via e-mail.
Stuur uw bericht naar ons: