Maschere Chirurgiche à l'Al'ingrossu
Dettaglio di u Produttu
Feedback avà
Surgical face masks wholesale
As we all know that the coronavirus is spread from person to person. Staying away from people and keep social distance to decrease the spread of the virus. Besides that mask-wearing is a key public health method to decrease viral spread. Wearing face masks will help prevent the spread of infection and the individual from contracting any airborne infectious germs. When someone coughs, talks they could release germs into the air that infects others nearby. There are 2 main types of face masks, 3 ply surgical face mask and the respirator mask. What we mainly sell is surgical face masks which are essentially made up of 3 ply to keep away from the germs, viruses, and bacteria from people's coughs.
They have 3 layers to serve different purposes. The outer hydrophobic non-woven layer is designed to prevent water, blood, and body fluids. The middle melt-blown layer, the key piece of a surgical mask is designed as a filter to stop germs from entering or exiting the mask. Lastly, the inner soft absorbent non-woven layer is designed to absorb water, sweat.
Surgical face masks are the most affordable and recommended to wear if you are in public such as the subway, bus, market. Or even when you can't avoid being in close proximity to people, these are disposable masks and typically worn between 3 to 8hours per day. We are a medical isolation clothing manufacturer covering a large variety of such products, surgical face masks wholesale, n95 wholesale face masks, disposable coveralls bulk. All these are produced under CE certification, no quality issues.
Parametri di u Produttu
Name

Surgical Face Masks

Materiale

Non-woven fabric

,

melt-blown fabric

,

Non-woven fabric

,

melt-b

, 3

ply

Filtration

98%

Type

medical mask

,

Outdoor Face Mask

Age

Adult

Function

Protection from COVID-19 and Flu Diseases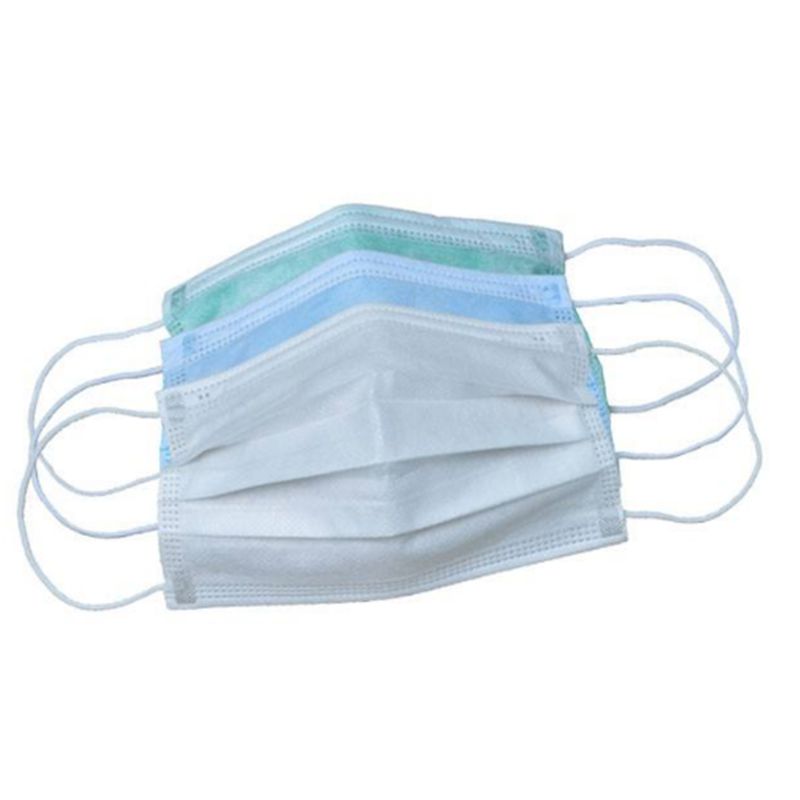 Why choose us

?
Foshan Ruiniu Clothing Co., Ltd. situatu in Nanhai, Cità ​​di Foshan, Pruvincia di Guangdong, Chine, is a powerful manufacturer specialized, the main products has, face masks, protective suit etc. We are a high-tech company integrated with development, production, and wholesales.
1) Professional KN95 and disposable surgical face mask manufacturer.
2) Reasonable prices, offer discounts by order quantity.
3) Accept OEM, can be customized by your requirements.
4) Quality warranty and perfect after-sales service.
5) Efficient production lines and stable production quantity.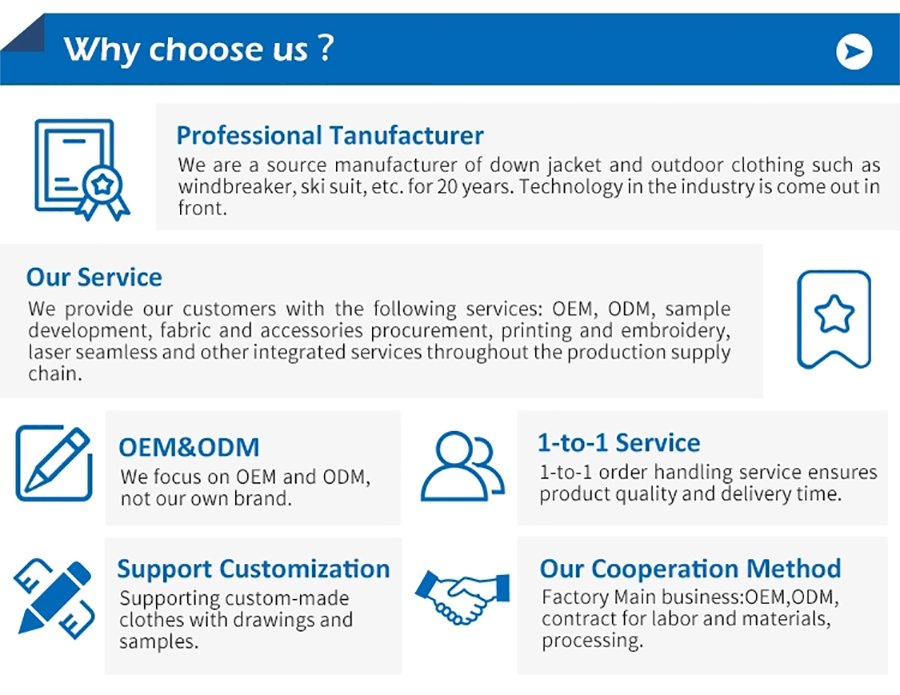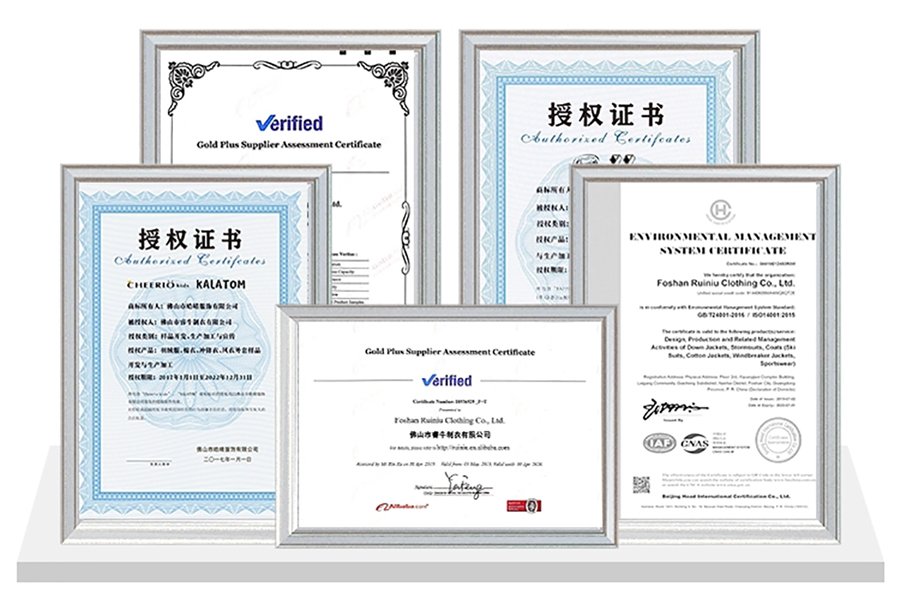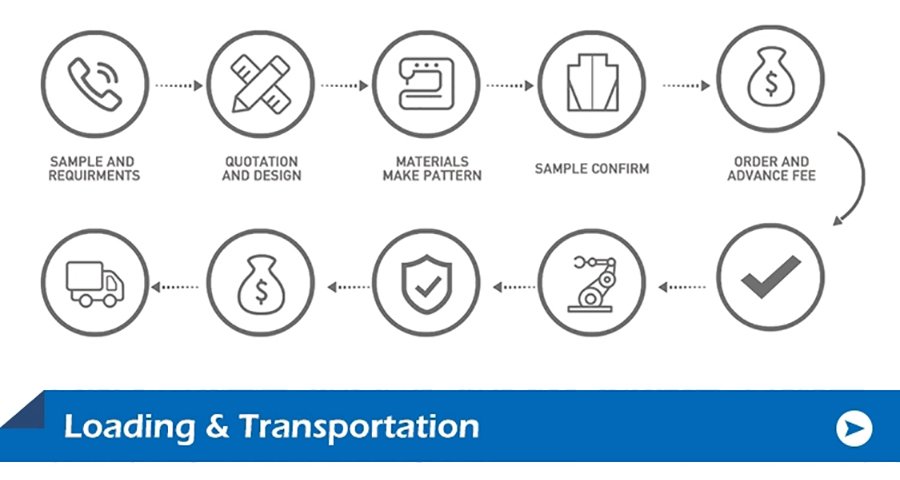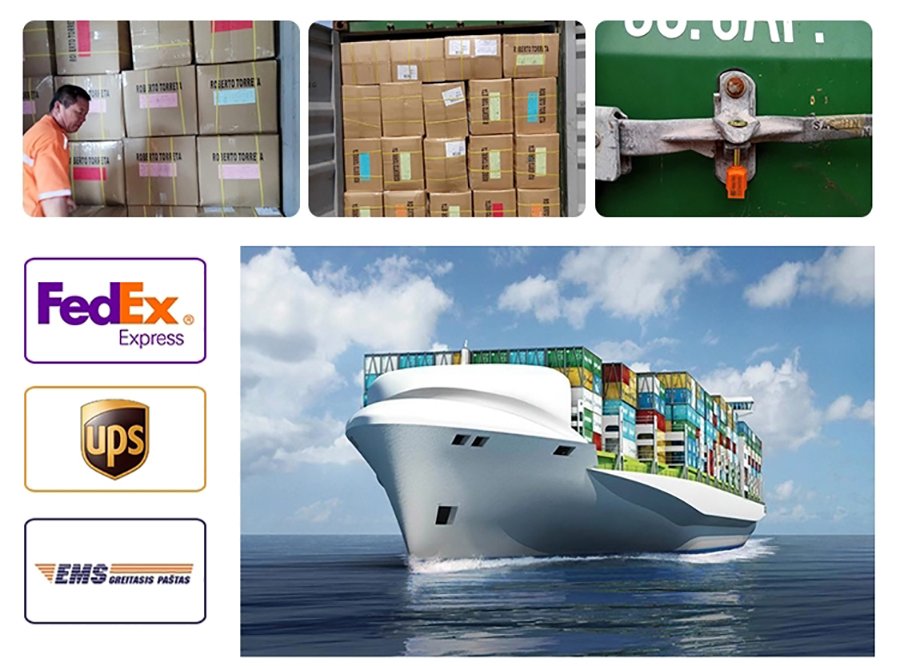 FAQ
1.Sì una fabbrica o una sucietà commerciale?
S-GERT hè un piumberu prufessiunale è un fabricatore di vestiti esterni, cù e so propie fabbriche in Foshan. Stabilu in 2002, producemu indumenti di alta qualità per più di 20 anni.
2.Pudete persunalizà i prudutti?
Iè, pudemu persunalizà i nostri panni secondu e necessità di i nostri clienti. Avemu un maestru di mudellu cù 30 anni di sperienza di travagliu.
3.Pudemu aduprà u nostru logu o cuncepimentu?
Iè, poi. You can contact us with details.
4.Cumu nantu à u vostru MOQ?
U nostru MOQ hè 300 pezzi.
5.Chì cerniera di marca aduprate per questa giacca dura per l'omi?
Adupremu cerniera di marca YKK è SBS di prima qualità, chì pò esse adupratu millaie di volte.
6.Possu uttene un campione di giacca per verificà a qualità? Ci hè qualchì tassa per questu?
Prima di mette l'ordine, u costu di mostra hè necessariu, se l'ordine hè cunfirmatu, u campione di pre-produzione hè liberu per voi.
7.Cumu possu garantì a qualità di a mo merce è u mo pagamentu?
Sustenimu l'affare via Alibaba Trade Assurance System è firmemu un cuntrattu formale nantu à Alibaba cù piena prutezzione per u vostru ordine.
8.Cù quale cuntattu se aghju un prublema?
Pudete raccoglie i nostri negozi è cuntattateci per Alibaba. Pudete ancu cuntattateci per email.
Tags:
Mandateci u vostru missaghju: